The CEO Spotlight, brought to you by Colorado Business Roundtable and hosted by Michael Brown, provides a window into the lives of the CEOs who drive Colorado's economy by supporting their employees with jobs and benefits, creating valuable products and services, responding to stakeholders, providing tax revenue, funding vital charities, and providing leadership on issues that matter to Coloradans. Business is a force for good in our community. When business succeeds, communities succeed, we all succeed.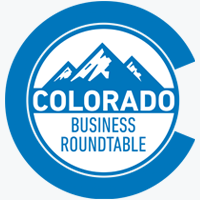 --------------------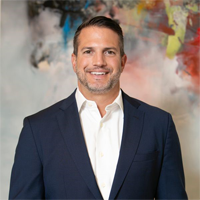 Wayne Cavanaugh, CEO of Family Care Center
Mr. Cavanaugh has invested in, led, advised and/or founded several high growth, multi-site health and wellness companies. He currently serves as an advisory to Revelstoke Portfolio company US Renal Care. Mr. Cavanaugh is also the founder of Ninja Nation, one the country's fastest growing youth-oriented fitness concepts. In addition to his operations experience, Mr. Cavanaugh has deep experience in private equity, having previously served as a Vice Present at KRG Capital Partners. With a passion for building scalable health and wellness companies led by high performing leadership teams and outstanding company cultures, Mr. Cavanaugh has completed over $5 billion in investment transactions.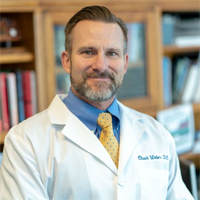 Dr. Charles Weber, Founder and Chief Medical Director of Family Care Center
Dr. Charles Weber is currently the Founder and Chief Medical Director of the Family Care Center, a comprehensive outpatient mental health / addiction treatment, originating in Colorado Springs with multiple treatment centers opening across the Front Range in 2022. (Highlands Ranch & Littleton now accepting patients).
He is prior enlisted infantryman in the US Army, and was the Chief of the Department of Behavioral Health at Ft. Carson, CO, retiring in 2016 after 27 years in uniform. He has deployed twice overseas and notably was the 1st Cavalry Division psychiatrist in Iraq. He graduated from the United States Military Academy (USMA) at West Point and attended Touro University College of Osteopathic Medicine and received a Doctor of Osteopathic Medicine in 2002. His transitional internship was at Walter Reed Army Medical Center, and psychiatry residency at Tripler Army Medical Center in Hawaii. He is a board certified Psychiatrist and in Addiction Medicine.
Dr. Chuck is extremely passionate about improving the mental health system of care, and fostering a world class environment for providers of mental health.
Listen to the CEO Spotlight HERE
--------------------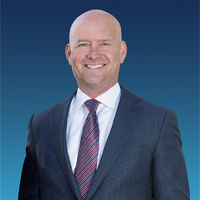 Kyle Bachus, Founder & Partner of Bachus & Schanker, LLC
Kyle Bachus won his first argument in front of the state supreme court when he was seventeen years old. As a junior in high school, Kyle attended a Florida state legislation day for high school students. There, he was selected to argue a predetermined topic in front of a panel of licensed lawyers sitting on a mock supreme court. He was provided with appropriate documentation and tasked with researching and preparing his argument. Selected as one of the best presenters of the day statewide, he was both surprised and inspired to pursue a career in law.
He graduated from the University of Florida with a Bachelor of Science degree in 1989 and from the University of Florida College of Law three years later. He began work the Monday after graduation in a plaintiff 's personal injury law firm.
Kyle moved to Colorado in 1994 and joined a Denver personal injury law firm. Two years later, Kyle and fellow lawyer Darin Schanker opened Bachus & Schanker, LLC in a tiny, rented office with less than $15,000. In the years since, Bachus & Schanker has grown into one of the largest personal injury firms in the region. Today, Kyle oversees the firm's Elite Litigation Group, where he limits his personal practice to representing families throughout the United States in wrongful death and catastrophic injury cases.
Kyle is a member of the Colorado and Florida Bar associations and has served on the Board of Directors of the Colorado Trial Lawyers Association for more than twenty years in total. He has served on numerous committees and repeatedly won recognition from his peers at both the state and national level. He is proud of the role he has played in the passage of state and national legislation to protect consumers and is a frequent speaker and guest lecturer.
Kyle lives in Denver with his wife and their three children.
Listen to the CEO Spotlight HERE
--------------------

Ryan Beiser, Regional President for PNC Bank, Colorado
In this role, Beiser is responsible for leading overall growth across Colorado, with a specific focus on the Denver Metro area, as well as overseeing all aspects of Corporate Banking in the region. His office implements all local sponsorship and philanthropic efforts to execute PNC's community-based goals and initiatives.
Beiser previously served as the chief operating officer of PNC's Corporate and Commercial Banking groups. Prior to his COO role, he led Corporate Banking for PNC's Florida East region and served in various corporate banking capacities in Greater Washington D.C. and Pittsburgh. He was named to his current role in March 2018.
Active in the community, Beiser is a member of YPO Colorado and serves on the board of directors for Mile High United Way, the Craig Hospital Foundation, the American Heart Association of Colorado and the Children's Museum of Denver. He also represents PNC on the board of advisors for the University of Colorado Denver Business School, the Early Childhood Leadership Commission for the State of Colorado, and the Major Gifts Council for Early Childhood Education of the Mile High United Way.
Listen to the CEO Spotlight HERE
--------------------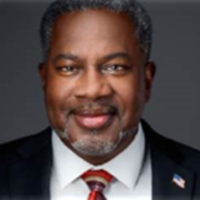 Danny D. Moore, Founder and CEO of DeNOVO Solutions
Mr. Moore has over 19 years of leadership experience in the aerospace and defense industry. He has served as Program Manager and Director of Global Operations for British Aerospace International, where he oversaw a business line of over a quarter billion dollars in value. Mr. Moore is the President and Owner of DeNOVO Solutions, LLC and Thornberry Consulting, LLC Black-owned / Service-Disabled Veteran-Owned Small Business providing scientific, engineering, technical, and operational support services to the Department of Defense. The two companies operate in Colorado, Maryland, Virginia, Washington DC, New Mexico, Mississippi, Australia, and the United Kingdom. Mr. Moore has nearly 43 years of operational and business experience in Defense, Intelligence, Surveillance, and Reconnaissance.
Listen to the CEO Spotlight HERE
--------------------

Chris Wright, CEO and Chairman of the Board of Liberty Oilfield Services
Chris Wright, CEO and Chairman of the Board of Liberty Oilfield Services, is an industry veteran with more than 30 years of experience. Chris is a dedicated humanitarian with a passion for bringing the benefits of energy to every community in the world. Chris serves as Executive Chairman of Liberty Resources and was the Chief Executive Officer until March 2017. From 2000 to 2006, Chris served as Chairman of Stroud Energy. In 1992, Chris founded Pinnacle Technologies and served as CEO from 1992 to 2006. Chris sits on the board of the U.S. Federal Reserve Bank - Denver Branch, ACE Scholarships - Colorado & Montana, PERC, CRED, PRI, Urban Solutions Group and Western Energy Alliance. Chris Wright has a Bachelor of Science in Mechanical Engineering from the Massachusetts Institute of Technology and conducted graduate work in electrical engineering at both the University of California-Berkeley and MIT.
Listen to the CEO Spotlight HERE
--------------------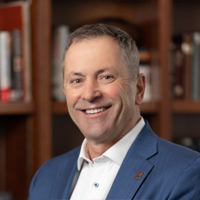 Dave Schunk, President & CEO of Volunteers of America Colorado
Volunteers of America Colorado, an nonprofit, faith-based organization dedicated to helping those in need transform their lives. Since late 2018, Mr. Schunk has served as President and CEO of Volunteers of America Colorado. Since 1896, our ministry of service has supported and empowered Colorado's diverse populations, including families, children, veterans, and seniors. From 2011 to 2018, Mr. Schunk served as CFO for the Denver Rescue Mission ("DRM"), a large regionally oriented, nonprofit, faith-based human services organization. Prior to DRM, and spanning over 30 years, he has served in a variety of C-level and senior management positions at large companies such as IHS Markit, Intelligent Electronics, Verio/NTT, GE Technology Services and StorageTek.
Volunteers of America Colorado
Listen to the CEO Spotlight HERE
--------------------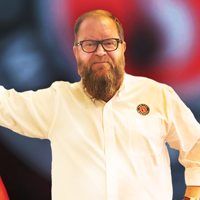 Michael Haith, CEO of Teriyaki Madness
Michael Haith has a 30-year career successfully building multiple, Inc. 500, global franchise brands. Consulting, serving on Boards, investing, and building companies, he has vast experience identifying, and franchising strong food and beverage concepts. 
In 2013, he discovered Teriyaki Madness. A small, seven-unit regional chain with delicious and healthy food, a simple business model, a raving fan base and most importantly, the best margins he'd ever seen in his years in the restaurant industry. 
He sold all of his current business interests in 2015 to acquire and focus on Teriyaki Madness. TMAD is quickly becoming a recognized success story in the fast casual restaurant industry ranking and was ranked the #1 Fastest-Growing Big Restaurant Chain by Restaurant Business last year. Quality, fresh, customizable ingredients made-to-order with large portions of delicious, healthy bowls of fresh vegetables, all-natural grilled chicken and beef, with homemade sauces and served over rice, noodles or veggies.
He has assembled a team of seasoned fast casual professionals to build the processes and systems to help franchisees expand TMAD aggressively and intelligently on a global scale. Currently more than 110 Teriyaki Shops with another 35 to open in 2022 throughout North America. TMAD has great momentum into the next decade as satisfied franchisees expand rapidly into additional shops.
The TMAD franchise community is aggressively expanding, adding additional units while inviting and supporting new franchisees to expand the brand awareness across the globe. 
Listen to the CEO Spotlight HERE
--------------------

Dan Haley, President & Chief Executive Officer of the Colorado Oil & Gas Association
Mr. Haley is responsible for leading the industry in Colorado legislative, regulatory, and public relations matters. 
Previously, he was Vice President of Communications, Development and Strategy at EIS Solutions, a public affairs firm where he served as a consultant for numerous corporate and political clients, including oil and gas interests. Prior to that, Mr. Haley spent more than 20 years in the communications field, including 13 years at The Denver Post, where he was the Editorial Page Editor. He also was Director of Corporate Communications for CoBank, a $100 billion bank headquartered in Denver.
A Colorado native, Mr. Haley has a bachelor's degree in Journalism from the University of Wyoming and sits on the Advisory Board to USO Colorado, the Colorado Advisory Committee for the U.S. Global Leadership Coalition and the Advisory Council for the University of Colorado-Denver Global Energy Management program.
Colorado Oil & Gas Association
Listen to the CEO Spotlight HERE
--------------------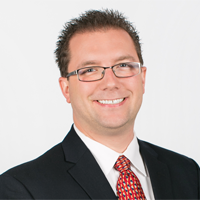 Dom Sirianni, President of Astravo Online Academy
Proud husband and father with three incredible kids.
From upstate NY. Volunteered for Senator Al D'Amato while in college in DC.
Hosted a marketing podcast for two years
Been working in online education longer than most people think it's been around. Serves as President of Astravo Online Academy serving thousands of students in Colorado and Arizona
Listen to the CEO Spotlight HERE
--------------------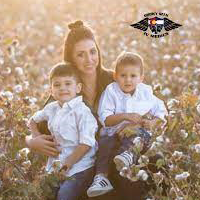 Pam McLeod, President of Rocky Mountain IV Medics
This is a team of people that respect each other and are down to earth and humble and have a successful business in multiple markets across the country.. They are in Arizona/Texas/Denver and soon to be in Florida expanding with experienced nurses that have medical back grounds with iv's and have helped people across the country and its not expensive to feel better and they come to you vs you having to inconvenience yourself.
Listen to the CEO Spotlight HERE
--------------------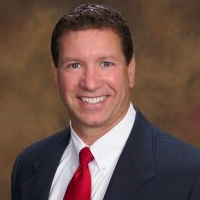 Chris Osgood, CEO of Restore Osteo
This local company was founded in 2020. Its creative & innovative advancement in the medical field are causing a disruption in regenerative medicine in how aging adults live a healthy mobile lifestyle. The growth potential is huge. They have already opened 4 locations and have 3 more in the works across the front range.
The competition in this market is big both locally and nationally (a national chain just came into the market). Restore Osteo has some key differentiators among these competitors.
Listen to the CEO Spotlight HERE
--------------------